The BLP ConnectHer '12 Conference is taking place on Sunday September 30 at  the gorgeous, oceanside Casa del Mar in Santa Monica. Now in its 3rd year, this event brings women in business together for a day of interaction, learning and, as always, connecting! BLP ConnectHer  offers an excellent array of speakers and presenters with topics that mean the most to your business.
What is BLP ConnectHER 2012? BLP ConnectHER 2012 is a Five-Star Boutique Event for Women in Business, Brands, PR Firms and Influencers. Enjoy a fabulous day, hosted by NBC & CNN reporter, Donna Tetreault. BLP and Her Review are equally excited to welcome celebrity Mompreneur, Ali Landry of Spokesmoms.com who will be receiving the Honorary Mompreneur of the Year Award!
Who is speaking & what is the purpose of BLP ConnectHER?  This event will bridge businesses together with some of the top social media and business experts plus connect you with some of the top national influencers.  Listen to CEO of BLP/HerReview, Laura Medina-Filipowicz, lead a discussion on "The Re-Invented Mom" with special guests, Wendy Bellissimo, Laura Gerson of MomAngeles, Susan Salzman of theUrban Baker and Lora Jakobsen of Zookies.  Join in on the conversation with Ali Landry and special guests Familiar.com, KabooBags and KellyTeegarden Organics as they discuss the importance of creating a great product. Speakers will also include experts and editors like Lisa Steadman, Nicole McDowell, Jessica Gottlieb, Romy Schorr of Romy Raves, Eva Smith of TechFoodLife and feature high level business powerhouse corporations like Edmunds.com, Spokesmoms and TrafficZoom.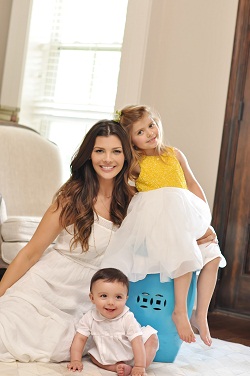 Who is attending? MomAngeles! Plus Businesses, Experts and Influentials – The people that can make a difference to your business! Plus mompreneur and founder of Spokesmoms, Ali Landry…along with over 150 women, sponsors, vendors, speakers and participants.  Last year attendees were really impressed with the quality of the speakers, the in-depth insight gained from the candid chatter on the stage and the interesting connections made throughtout the day!  It is your time to join in on the conversation and partake in the BLP experience!
And…this year MomAngeles isn't just attending. This year we are sponsors and speakers at the event! This year you can get in for 45% off the ticket price by entering "MomAngeles45″ in the promo code line when you buy your ticket! 
What's MomAngeles Doing at BLP Connect Her?
At 9:00 am, Laura Nix Gerson our Editor and Lora Jakobsen one of our Contributing Writers and founder ofZookies will be speaking on a panel entitled "The Re-Invented Mom."
At 12:00 pm, we will be hosting the MomAngeles Swag Bar where every attendee will receive their very ownMomAngeles Mommy Club card. And they will get swag from our Mommy Club participating businesses!
What else is taking place?
Focus Features will be screening a trailer to one of their new releases.

Enjoy a complete Swag Bar hosted by honorary sponsor, 

MomAngeles

.

A fully catered formal lunch complete with yummy desssert.

A VIP lounge including the Meet & Greet lounge where you will have the opportunity to connect and pose questions to your favorite speakers and panalist and an opportunity to meet Ali Landry.
And don't forget you will be in a stunning ballroom looking out at the ocean all day!
It is certainly a "not to miss event!"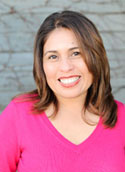 You will also have the unique opportunity to meet Laura Medina-Filipowicz, CEO of BagLady Promotions & Her Review and Founder of the BLP ConnectHER 2012 Conference. Laura is dedicated to bringing you the best in the industry and takes pride in bringing you this stellar event – The BLP ConnectHER 2012 Conference and Influential Event. Won't you join us?
*Tickets are non-refundable.  ** Venue and Speakers are subject to change without notice.
+++++++++++++++++++++++++++++++++++++++++++++++++++++++++++++++++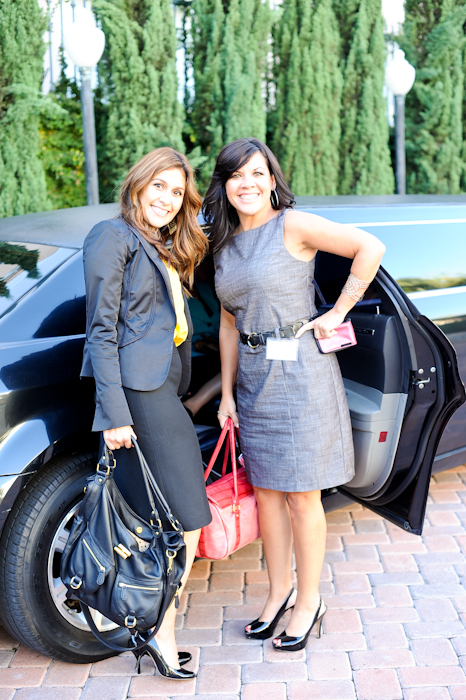 Space is limited and available on a first come, first serve basis. Be a part of the excitement today!
**************************************************************************
Some of our Sponsors, Partners & Participants
Ali Landry of Spokesmoms, SuperMommyNot, 
MomAngeles
,
Macaroni Kid
, 
Romy Raves
, 
Pure Natural Diva
, 
Adriennes House
,
XOJ9
, 
The Urban Baker
, 
Her Review
, 
Tech Food Life
, 
Beverly Hills Mom
, 
 Strategy from the heart
, 
Get the sale now
,
Edmunds.com
, 
Trafficzoom
, Mola Rd. Designs, 
FemPR
,
Marketwire
, 
Kate's Bizzy Girls
, 
Mom Corps LA
, 
Club Momme
,Moms Advice Magazine, 
Lisa Steadman
, Dr. 
Gary Penn
 and more!
LAURA NIX GERSON is the CEO of Nix|Gerson Media and the Founder of MomAngeles a site she launched because she was planning a lot of playdates and her friends kept asking her where to go and what to do. So it seemed easier just to put it all online in one place. In a past life Laura was a publicist, event marketer and web producer….oh wait, she still is. Laura has contributed to Modern Mom, CBS Local and Babble. Her greatest joy is story telling, sharing local finds and connecting people. Follow her @MomAngeles.